Halloween is looming large which means it's the perfect time to get spooked by these high-def stereoscopic GIFs from Brooklyn-based The Saline Project—Jesse Roff, Liam Kirtley, Adam Toht, and Ben Toht. The collective have previously made videos for Modest Mouse, The Cure, and The Roots, but decided to turn their hand to making a GIF series called Monsters, Villains, Heroes and Victims (MVHV) featuring icons like Wolfman, the grey alien, and the Loch Ness Monster.
To create the series, they first photographed the models in costume, cut apart and dimensionalized the photos on the computer, and designed an environment in virtual space using both 3D and photographic elements. Then they animated them with a virtual camera and redering the final GIFs. The result is high quality, slick-looking 3D GIFs that doth their cap to the film noir aesthetic. The final GIFs in the series will be released next Monday and Wednesday, so check back to their site to see what they are.
We fired off some questions to the team to find out some background on the series, along with important stuff like who their favorite monsters are.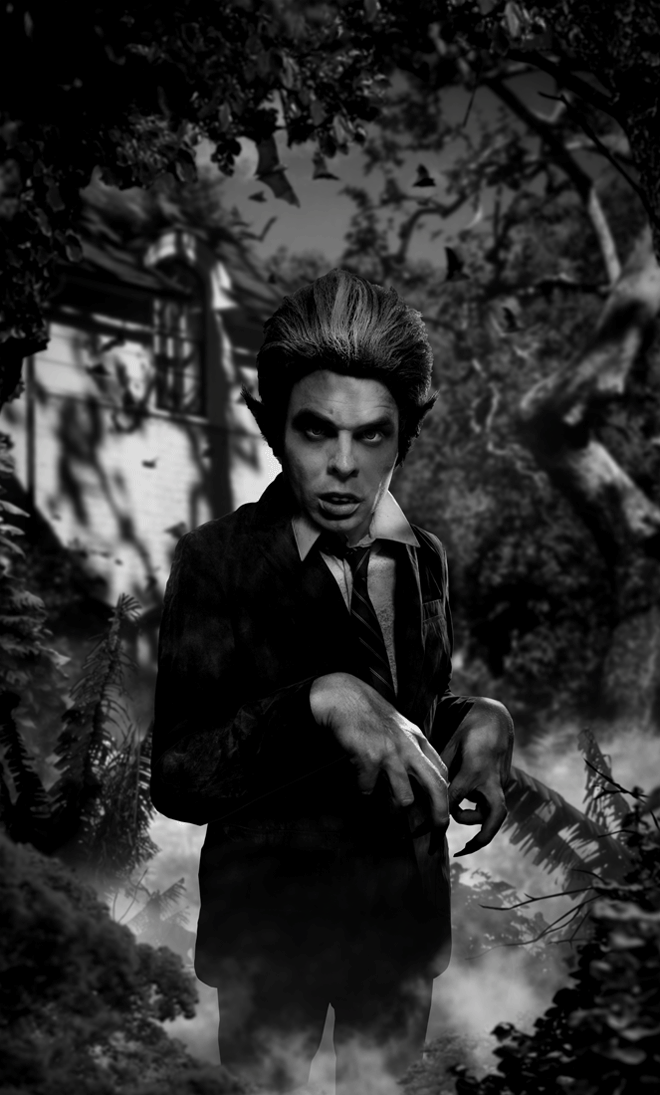 Wolfman
The Creators Project: Is Halloween your favorite holiday, or what exactly spurred this series?
Ben: Oh we definitely love Halloween. MVHV really came out of our love of these classic anti-hero type characters. We wanted to make modern versions of them, Saline Project style.
Adam: Exactly. We've always loved the fall, and Halloween is definitely an amazing holiday. There's something about everyone dressing up in costumes and how the bizarre suddenly becoming the norm for an evening that is pretty special. I loved loved loved Halloween as a kid and I still feel like it's a pretty magical night. Halloween, classic movies and these icons have definitely been a lifelong influence on us.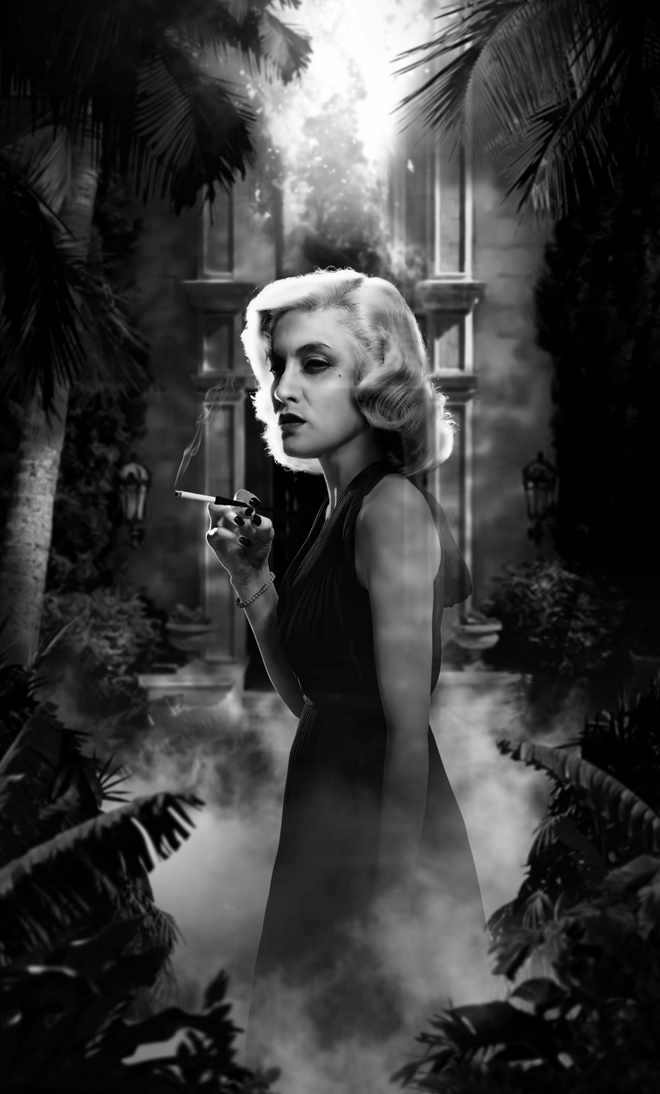 The Ghost
Aesthetically, what do you like about the stereoscopic or lenticular GIF?
Adam: We happened upon the stereoscopic/lenticular/3D GIF technique by mistake. It started as an experiment. We took a day to shoot the Wolfman and happened to be experimenting with this 3D GIF technique at the same time. We finished the Wolfman test and there was something about the combination that was really striking. It felt like you were getting a glimpse into the Wolfman's world. That experiment really started the whole series.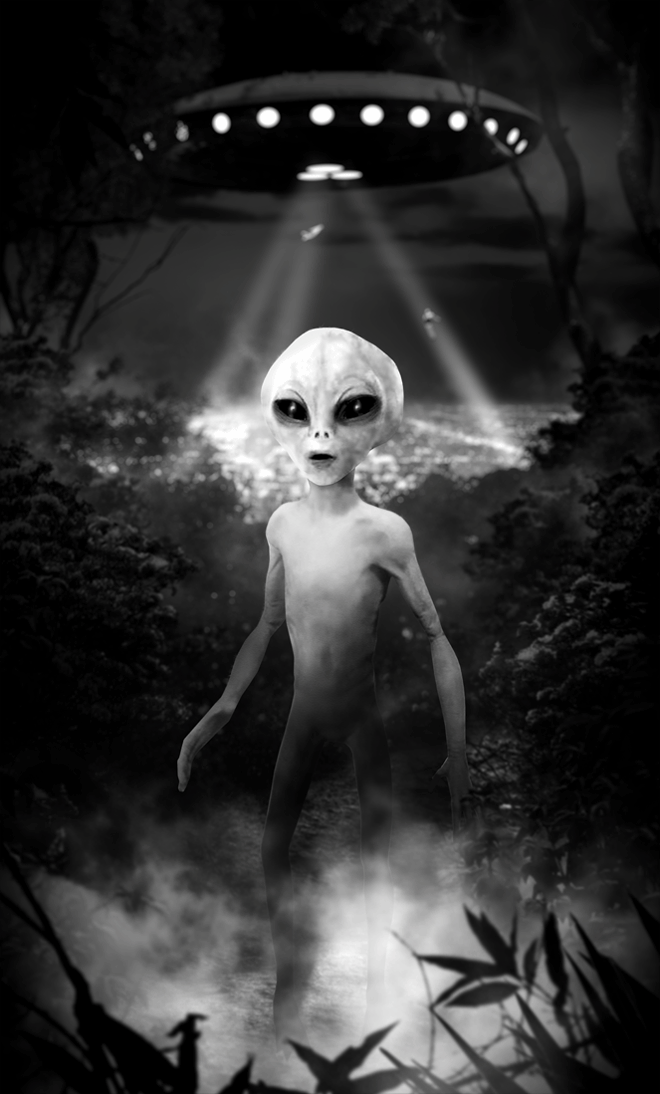 Alien
Who are your favorite monsters, villains, heroes, and victims of all time (obviously the characters in your series… but anyone/thing else)?
Ben: Of all time? I'd have to go with Darth Vader.
Adam: Yeah, definitely the 13 we selected for the series. And other ones? Edward Scissorhands. Dracula. Batman. I'm blanking a little here. I guess the most interesting characters for us are the ones that are misunderstood. The outsiders. The idea that a character can be monstrous, yet good at their core, is pretty fascinating, and a big part of this series.
Jesse: My favorite monsters are probably Creature From The Black Lagoon, Godzilla, and Frankenstein. Interestingly enough, each of those characters play the role of monster, villain, hero and victim.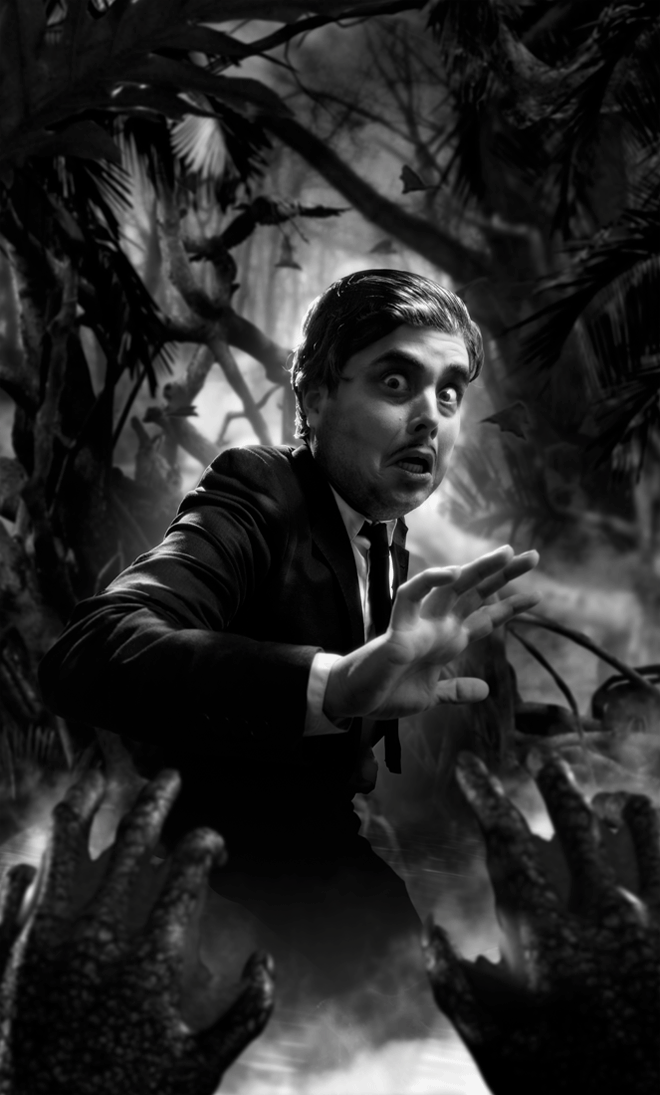 The Swamp Monster
Are the GIFs in this project real photographs, digital composites, or a combo of both?
Jesse: A combination of both really. Each of these GIFs is really like a movie set. We shoot the portraits in our studio, then some of the elements are taken from photographs we shot on location. And some of the elements are 3D models. In the end it's all kind of collaged together. Being able to build the image in this way gives us tons of artistic freedom.
The depth you see is the result of a virtual camera in our software. The elements are all placed at different distances from the camera, so when the camera moves back and forth, it reveals depth just like an actual camera would in real life.
Loch Ness Monster
What's next for The Saline Project?
Adam: We have had such a good time making this series that we'll definitely do another. Maybe MVHV Part II. Or we've been kicking around concepts for another series. It has been a long, arduous process though, so we'll probably take a little breather first. We always have a bunch of projects going. Some long form stuff, some concepts for shorts, a graphic novel idea, and some toys. So we'll see.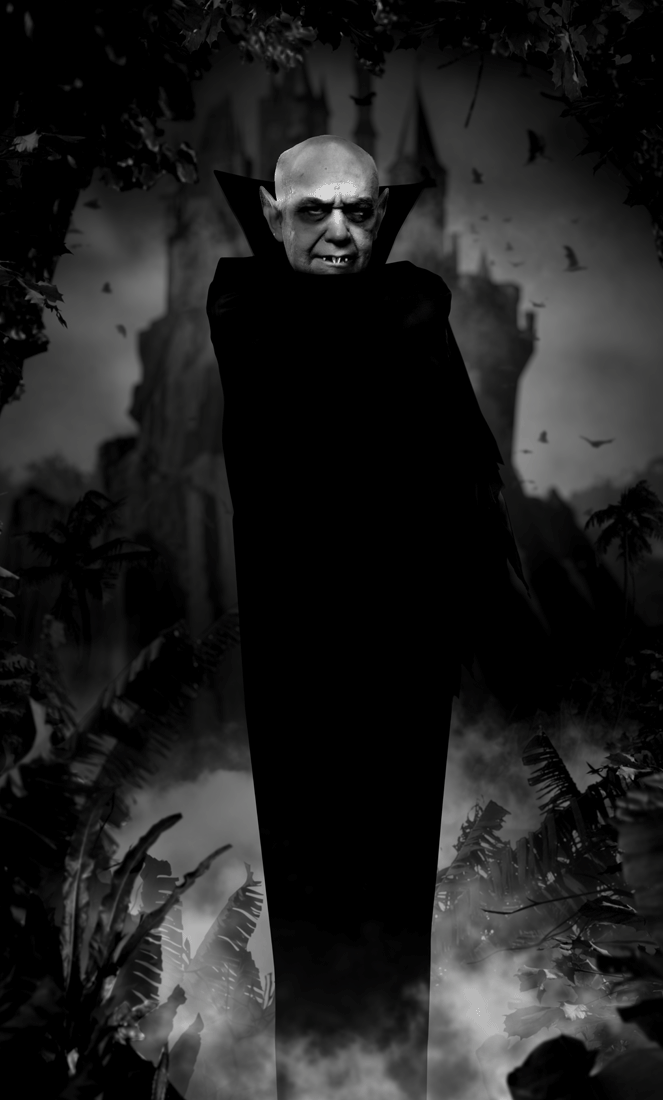 The Vampire
Anything we can tease about your upcoming show or art app?
Ben: Yes. We're going to make an MVHV art app, so people can look for that in the near future. And we're planning on doing a gallery exhibition soon, either here in NYC or in London. We don't know exactly where yet. But as soon as we figure it out, everybody is invited.
Adam: Yeah, we really wanted to do a show in a haunted location but our EP is forbidding it because she'd be too terrified to come. So we'll see. We want to make the show special. We want it to be as interesting and special as this series is to us.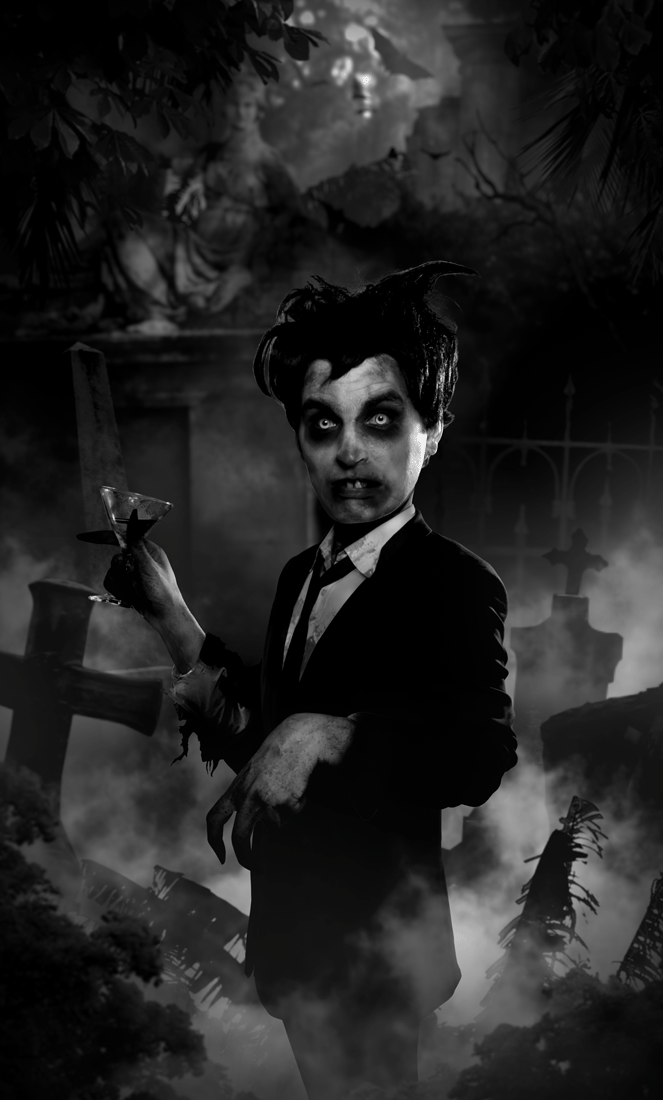 The Zombie
Werewolf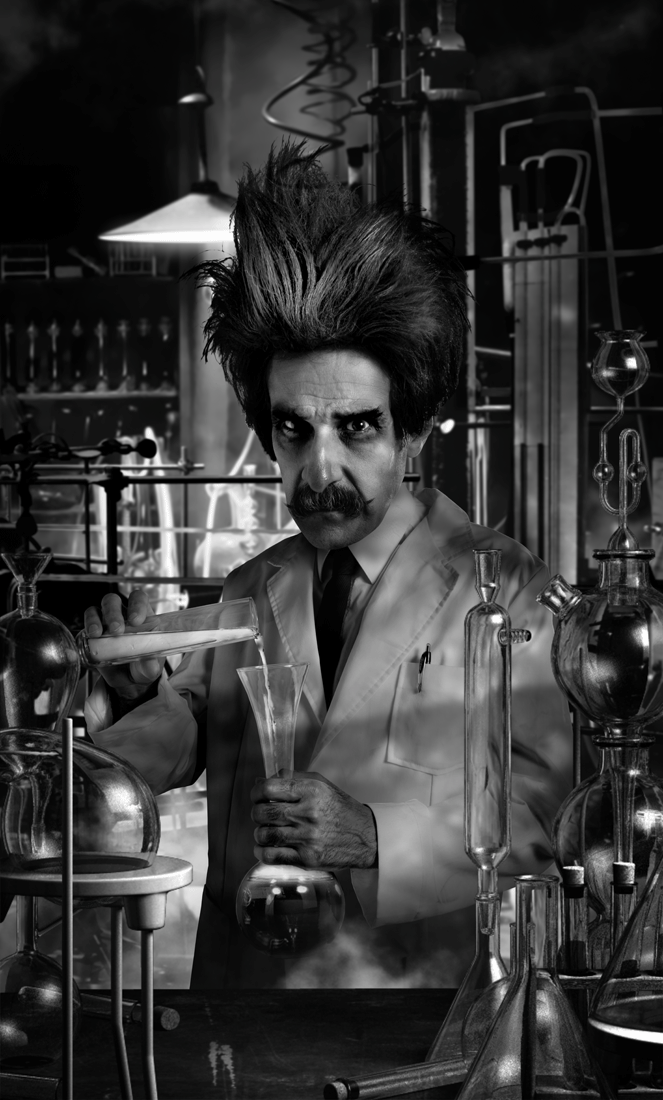 Mad Scientist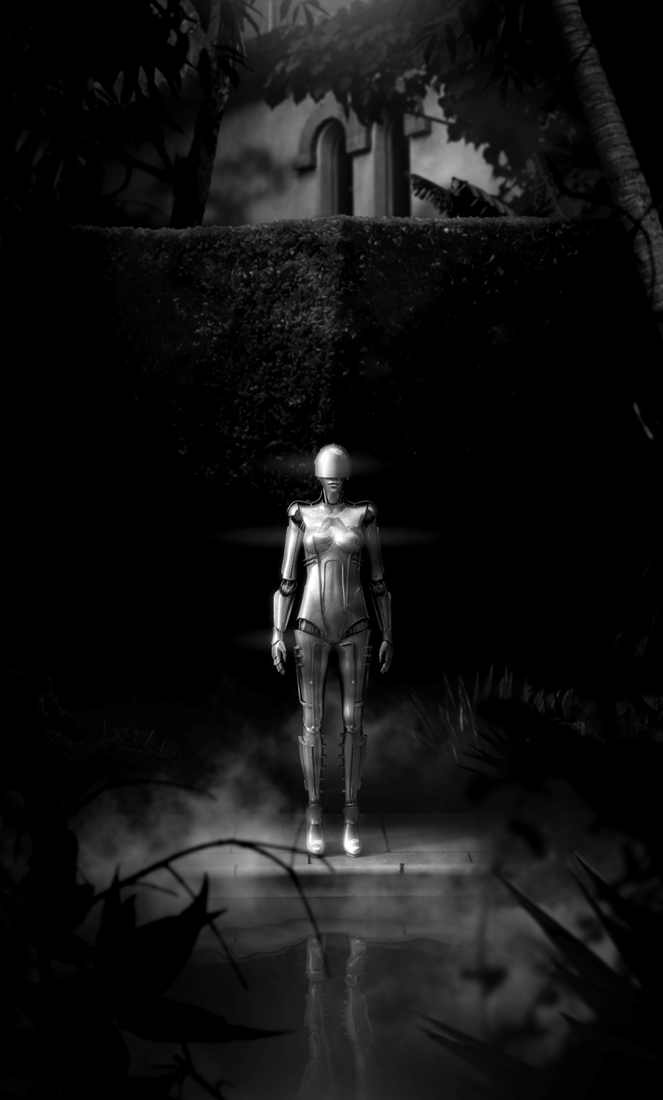 Evil Robot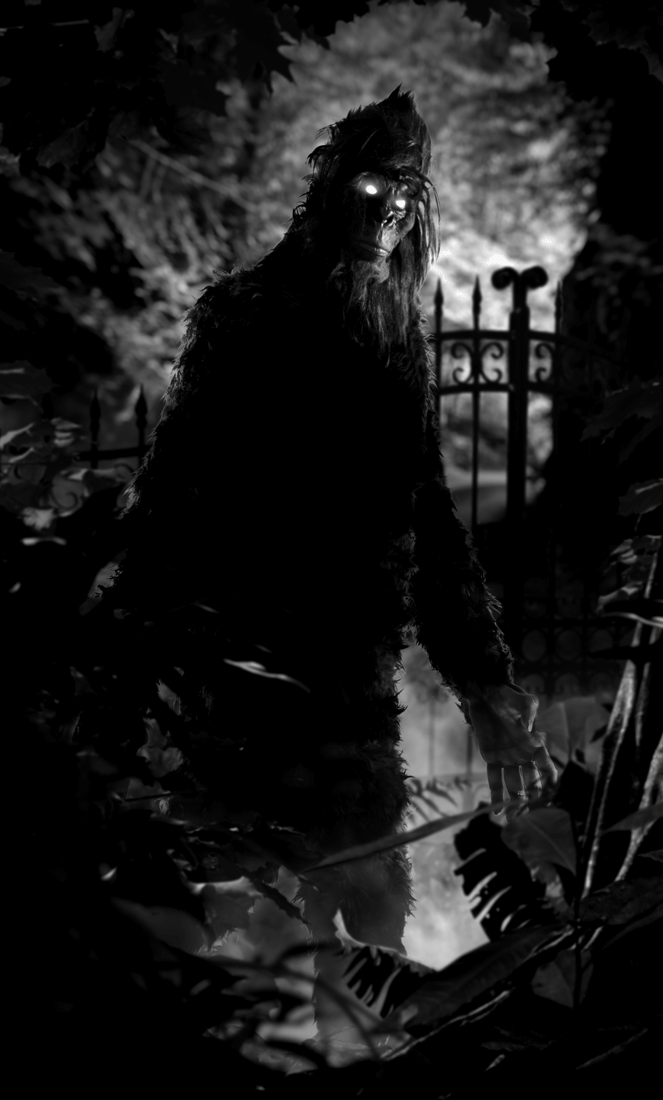 Sasquatch
Photos and GIFs courtesy of The Saline Project.